Type:
Villas
Region:
Peloponnese
Prefecture:
Korinthia
City:
Trikala Korinthia, Ano - Mesea - Kato
Address:
Ano Trikala
Telephone:
(+30) 6937.333.993
Tel or Fax:
(+30) -
Category:
4
Rooms:
5
Period:
1-12
Beds:
17
Facilities:
ΕΟΤ ID
Website:
Official Web Page.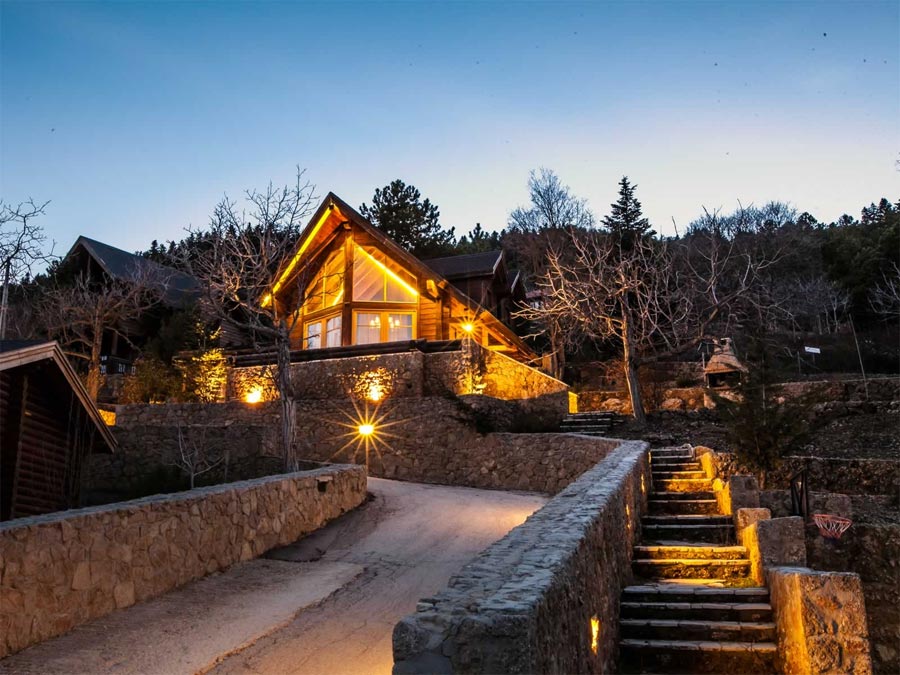 The awe of the people of the company Τekton manufacturing for the area of Trikala gave the ability and the inspiration for creating an exceptional resort of Finnish chalet ,(www.pigesvillage.gr) which is a par with corresponding European alpine resorts. At the moment the resort is made up of 17 chalet.
The resort's location is such that visitors feel the flowing atmospheric changes of Ziria.
Your stay at the resort concludes as an unforgettable life experience.
Find us.
Point of interest
Information